Chewton Oaks Completion
January 2018
It's great to see the completion of Tuakana Developments' Chewton Oaks development of 10, two and three bedroom flats in Walkford. Such an impressive building, completed to a very high standard. DRPL is proud to have been the Independent Monitoring Surveyor.
DRPL Is Awarded Investors In People Accreditation
September 2017
We are pleased to announce that DRPL has been awarded a three year accreditation against the Investors in People Standard, demonstrating our commitment to high performance through good people management.
We are committed to improving our workplace by taking care of our employees and clients. We are working towards our vision statement of being one of the lead providers in the industry with a reputation for excellence and integrity.

Investors in People is the international standard for people management, defining what it takes to lead, support and manage people effectively to achieve sustainable results. Underpinning the Standard is the Investors in People framework, reflecting the latest workplace trends, essential skills and effective structures required to outperform in any industry. Investors in People enables organisations to benchmark against the best in the business on an international scale.
Paul Devoy, Head of Investors in People, said: "We'd like to congratulate David Richards Practice Limited, Investors in People accreditation is the sign of a great employer, an outperforming place to work and a clear commitment to success. DRPL should be extremely proud of their achievement."
For more information about Investors in People please visit www.investorsinpeople.com
Bournemouth Air Show
September 2017
The DRPL team enjoyed the Bournemouth Air Show with the BPA on Friday!
Highcliffe Redevelopment
May 2017
We are delighted to be working with Hoburne Developments Limited on the redevelopment of the old Post Office in Highcliffe High Street, Christchurch. The development will comprise of 5 houses, 12 apartments and 2 commercial units.
New Development in Southbourne
April 2017
We are delighted to be working with Caleb Developments on their new project in Warren Edge Close, Southbourne, Bournemouth.
This three-storey, eight apartment building will boast sea views looking across Southbourne Overcliff Drive.
Southampton Development Complete
February 2017
Pilgrim House, located by Southampton Central train station, is now complete! Take a look at the progress of works in the gallery below.
Stunning Penthouse Views
January 2017
The views from the penthouse at Boscombe Overcliff Drive stretch from the Isle of Wight to the Purbecks — amazing!
DRPL is looking for a Quantity Surveyor
We're hiring! DRPL is looking for an experienced Quantity Surveyor (preferably Chartered) to be an integral part of our growing team based in Christchurch, Dorset. This is an excellent opportunity to join our rapidly expanding business which provides quality construction and property consultant services in a range of sectors across the South of England, including residential, commercial, healthcare and education.
Amazing New Development Completed
DRPL is proud to have been involved with this amazing development of three houses at Tuckton Road in Bournemouth, which has recently been completed by Glossbrook Builders for Gore Development Ltd. Click here for project details and more photos of the various construction stages.
A New Building Surveyor Joins the DRPL Team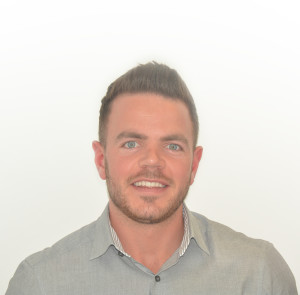 DRPL is continuing to expand!
We now have Theo, a new Graduate Building Surveyor, on the team in our Christchurch office.
Welcome to DRPL, Theo!
---