David Richards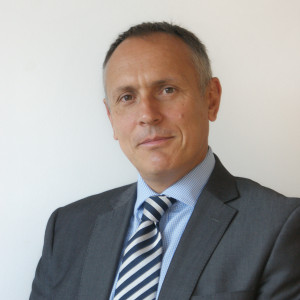 BSc (Hons) MRICS CMaPS
Managing Director
Member of the Royal Institute of Chartered Surveyors (MRICS) since 1993
Honours Degree in Surveying – BSc (Hons) 2:1
Certified Member of the Association for Project Safety (CMaPS)
Member of the Society of Building Engineers (MBEng)
David started his own Building Surveying, Project Management and Architectural practice in 1993. After nine successful years, he sold the practice to Ellis Belk Associates. He then worked in Canada and New Zealand for seven years before returning to the UK to specialise in the public sector. He was the Chief Operating Officer for a number of Public Private Partnerships in the UK, working with the NHS for Community Solutions. After a short spell working for a local surveying firm, during which he directed a significant increase in turnover, David re-launched his own firm, DRPL (formerly David Richards Practice Limited), in 2013.
Experience:
Professionally qualified Senior Project Manager / Surveyor with 30 years' experience in the Construction Industry
Business owner (DRPL) running a successful Project Management / Architectural and Surveying Company
Lead Consultant in many new-build and refurbishment projects, ranging from £10,000 – £15 million. Responsible for appointing and managing multi-disciplinary teams
Significant roles as the Main Contractors' Project Manager / Contract Administrator including the oversight of a new hotel, housing schemes and refurbishment projects worth up to £12 million each
Responsible to clients for all aspects of construction projects from inception through to completion
Chief Operating Officer for Local Improvement Finance Trusts (LIFT) companies (West Sussex Community Solutions, Solent Community Solutions, Hampshire LIFTCo and Camden and Islington Community Solutions)
Project Development Manager for health developments under LIFT and Private Finance Initiatives (PFI) type contracts for projects ranging from £5 million – £35 million
Leading capital works programme on NHS estate (£12 million pa from 2012 – 2014)
Strategic planner for Public Sector clients to ensure optimisation and rationalisation of  services and estate
Leading on bringing NHS estate up to standard to meet statutory compliance
Director responsible for capital works programme at Southampton International Airport in 2013.
Strengths:
Strategic advice for public sector organisations
Brings experience particularly in the early stages of projects
Specialist health care knowledge
Highly self-motivated and enthusiastic
Excellent communication and team management skills
Able to strategize and plan ahead to find creative solutions to potential problems
"David is a conscientious professional, fully focused and works efficiently to obtain results."  Steve Butler, Spectrum Housing